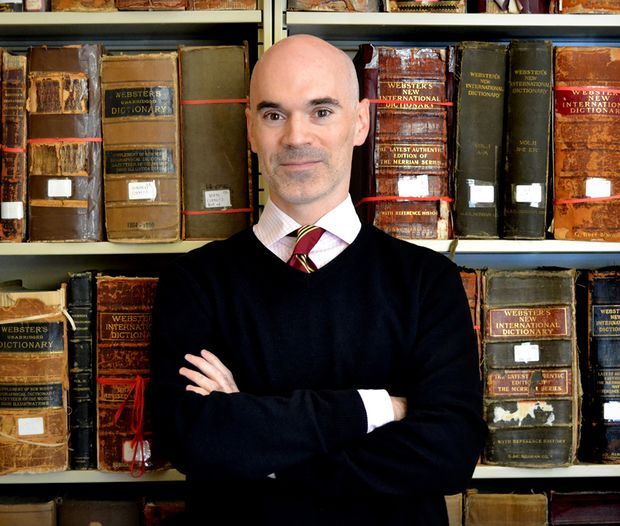 Peter Sokolowski joined Merriam-Webster in 1994 as the company's first French-language editor, and has since written definitions for many of the company's dictionaries.
He also contributes blog articles, podcasts, and videos for the online dictionary, and his writing has appeared in Slate, The New York Times, and The Washington Post. He is a frequent guest on national radio and television, and was named among TIME's 140 Best Twitter Feeds of 2013.
He leads workshops on dictionaries and the English language for the U.S. State Department, serves as pronouncer for spelling bees worldwide, and as judge for the Scripps National Spelling Bee. He is the co-host of Word Matters, a podcast about words by dictionary editors.
Peter attended the University of Paris and earned his M.A. in French Literature at the University of Massachusetts. He is also a freelance musician and a music host at New England Public Radio.