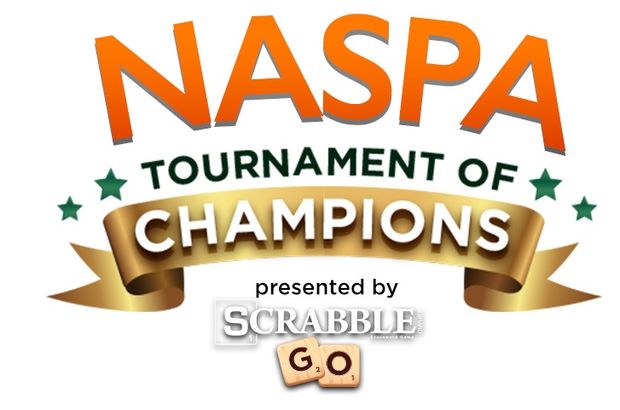 The NASPA Tournament of Champions presented by Scrabble® GO will be held August 24 to 30, 2020, as a virtual online tournament. In this invitational event organized by NASPA, eight players will compete in a bracket - Best of 5 quarterfinals followed by a Best of 7 semifinals and final over the course of the week.
Scopely, the creators of Scrabble GO, will make a $10,000 donation to charity on behalf of the participants.

REGISTER READ MORE
Most Popular Links

News
And more...
Play SCRABBLE
Shopping
We carry a selection of competition-grade equipment at the online NASPA Store, including timers, tiles, racks, and the official word list. Anyone can browse the catalogue, but you must be a member to make purchases.
Clubs
About clubs — what kinds of clubs there are, and how to start one
Find a club — find one nearby and practise for tournaments
Tournaments
Members
Directors
Committees
Media
About Us
FAQ