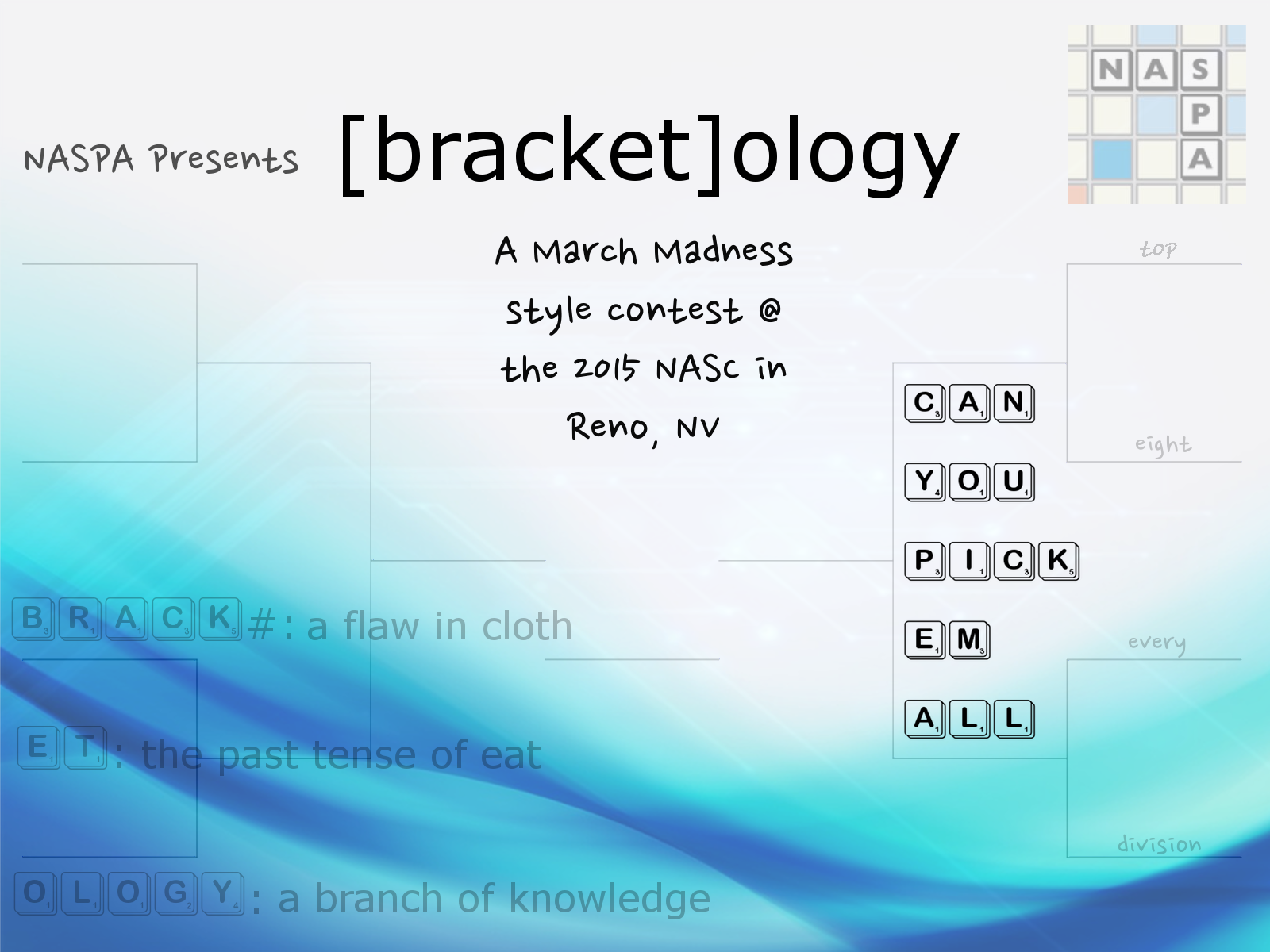 What is [bracket]ology?
[bracket]ology is a contest to see who can best predict the outcome of the first year of bracket match-play at the climax of the inaugural 2015 NASC in Reno, Nevada. Like the NCAA's March Madness, whoever has the best bracket, wins!
Why [bracket]ology?
Inspired by a member's suggestion, we are running this contest to take advantage of the exciting new playoff format being used at NASC. We are also always looking for ways to bring the entire NASPA community together in the spirit of friendly competition. This is a great opportunity for those who can't make it to Reno to be a part of the action!
Who can play?
[bracket]ology is open to all current NASPA members (membership paid through the end of the NASC). NASPA members will be able to log into Member Services to choose their brackets and make predictions. There is no entry fee. One entry per person.
To avoid conflicts of interest, all players must choose themselves in stage one of the contest (details to come!), and those players who reach the "elite eight" in their divisions will not be allowed to continue in the [bracket]ology contest.
How do I play?
More details will become available in the coming months. Keep an eye on NASPA's twitter, Facebook or NASPA-PRO for more information!

[bracket]ology is presented by the NASPA Social Media Committee