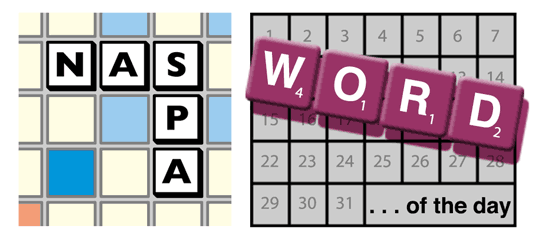 June 28th, 2016: VIDALIA
Definition: VIDALIA*VIDALIAS n a sweet onion of the southern U.S.
Anagrams: (none)
Hooks: (none)
Ana-hooks: vidaliaS
'Typos': vedalia
Blana-grams: availEd daTival dilUvia iNvalid
Extensions: vidaliaS
Sub-anagrams: aa aal aalii ad ai aid ail al ala ava avail avid da dal dial diva id ilia iliad la lad laid lav lava li lid livid vail valid via vial vid
Confused? See the glossary. Prefer SOWPODS? Try our SOWPODS edition.